Getting Started With Your Online Business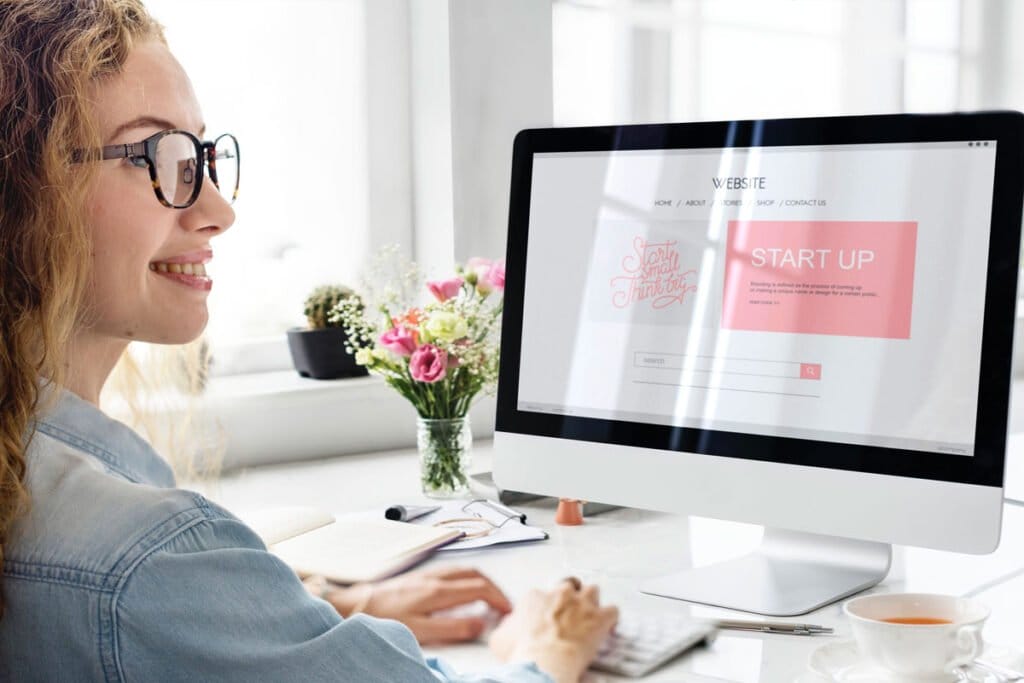 What do you need to start an online business? Well you will need a website to promote whatever you are selling. There are free website services available such as Weebly.com, Blogger.com and WordPress.com. But we strongly recommend that you avoid these free services.
Internet users are a lot smarter than they used to be. They know that they can start a free website with Weebly for example. This is OK if you just want to blog about your life and let your friends know what you are up to.
But it is not OK for business purposes. In order to make money with your online business you will need to sell something or promote things for a commission. If people see that you have a Blogger site then they will know it is free and think that you are cheap. There is a very slim chance that they will purchase anything.
Get a Domain Name and Web Hosting for your Online Business
The best way to get setup with your online business is to choose a domain name and connect it with a web hosting account so that you can make your website live on the Internet. A domain name is usually available for around $10 from registrars like Namecheap.com and GoDaddy.com. You will need to renew this each year.
There are thousands of companies offering web hosting services and it can be difficult to choose the right one. Page loading speed is very important for your visitors and for the search engines like Google. So do some research and find web hosts that have the fastest servers.
Nobody will want to wait too long for your website to load. There is so much choice available they will just go elsewhere. This is a disaster for your online business so make sure that you choose a web host with fast servers.
Other things to look for with a web host include:
Unlimited disk space
Unlimited bandwidth
The number of domain names you can use
Free SSL certificates
Malware monitoring and removal
One click WordPress install
When you are starting out a shared web hosting plan is fine. These are the cheapest plans as you share resources with others. As your traffic increases you can migrate to a VPS server or a dedicated server.
Install WordPress on your Domain Name
The easiest way to create your website is to use the free WordPress content management system. This is why it is important that your web host has a one click install for this (most of them do).
Once your domain name is connected to your web hosting you can then use the one click WordPress installation feature to install the platform on your domain name. You just need to provide a couple of details and then click the install button and a few seconds later your website will be ready.
The reason that we recommend WordPress is that it is so easy to use. You do not need any technical knowledge to setup WordPress or add your content to it. Change the look and feel of your website with a new theme and enhance the functionality with the numerous plugins available.